Want to know me better?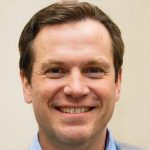 Introduction: Hello everyone and welcome to my website. I am delighted that you are taking the time to get to know me in a few lines on this web page. I was born in Ireland, now I live in the suburbs of London, England, I enjoy this city or in my work it is a gold mine.
My favorite quotes
"Choose a job you love, and you will never have to work a day in your life."

People in their business manipulations often fail when they are about to succeed.
What I like about my work:
What I like about my job as a computer scientist is that it always changes to mount a PC, the components change the materials changes every year, from renewals, I like to mount gaming computers, like desktop computers for large groups. I work in a store / Boutique in West London, we sell Computers and telephone and tablet.
My family life:
I am married to a lovely princess, we have two children, a boy and a girl. They call them Harry and Ashley.
My great passion:
I am passionate: about computers, cooking, DIY at home and home decoration, travelling with my wife without the children "laughing". , board games with friends and watch movies on the couch with my love sweetheart
Would you like to contact me?
You can click here.